Who We Are
If our history tells the story of our past and our philosophy provides guidance in the present, it is the resourcefulness and dedication of our people who will take our company into the future. Go to the Careers page to view opportunities for becoming a part of the Kulp's team and submit an application to us.

Bob Kulp
Owner/Founder and VP Business Development
As founder of Kulp's of Stratford, LLC, Bob has capitalized on his entrepreneurial talent in order to provide creative solutions that have helped to shape the industry in our area since 1985.

John Kulp
President
John has brought leadership experience and management knowledge to the Kulp's team, along with an emphasis on excellence and trust.

Barry Wicklund
Production Manager
Barry provides leadership to our production crews, backed by a degree in Construction Management and years of experience in the industry.

Robert Eisberner
Controller
Robert brings many years of experience in accounting, finance, and management to his role on our management team.

Tim Krueger
Sales Manager
Tim joined our team in 2009, bringing many years of roofing and home improvement experience in central Wisconsin, along with leadership and management skills. He is now a Haag certified inspector for residential and commercial roofs.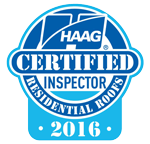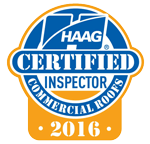 Al Hamus
Estimator
Al joined Kulp's in 2013 as a Service Technician, with experience in roofing and carpentry. He brings that hands-on experience, along with what he learned in the Residential Design program at Northcentral Technical College, to his position as Estimator, starting in 2015.

Jessica Bornbach
Production Administrator

Damond Pikus
Service Manager
Damond brought three decades of roofing experience across a wide variety of roof types to his role at Kulp's. Roof inspection and repair are his specialties, and he leads a team of four experienced Service Technicians.

Kirk Haigh
Residential Salesperson
Kirk brings his wit, ambition, and contagious good nature to his work as Kulp's of Stratford's residential sales specialist.

Michael Kulp
Specialty Metal Project Foreman
Mike designs and performs custom fabrication and installations of sheet metal in almost any configuration imaginable.

Carlin Overholt
Low-slope Roofing Foreman
Carlin draws on 20+ years of experience in the roofing, insulation, and building science fields to be a highly effective roofing foreman, with abilities in sales and consulting as well.

Jose Garcia
Low-slope Roofing Foreman
Jose has been an important part of the Kulp's team since 1997.

Jose Luis Elizondo
Steep-slope Roofing Foreman
Since 1998, Jose Luis has been installing premium roofs for Kulp's of Stratford.

Ken Brock
Spray Foam Installer
Ken has many years of experience installing various types of spray polyurethane foam insulation, and moved from Michigan in 2010 to be an integral part of Kulp's of Stratford Insulation Division.

Keith Kuehmichel
Marathon Metals Shop Manager
Keith oversees the sheet metal fabrication division of the Kulp's companies, known as Marathon Metals, and provides technical assistance to our field operations as well.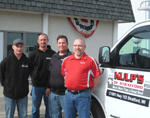 Kyle Smith, Dennis Siem
Service Technicians
Our Service Technicians, shown here with their manager, Damond Pikus, can find your leaks and make repairs to serviceable or warranted roofs. With an average of 20 years of roofing experience, these four run the largest roof repair service in Northcentral Wisconsin.